February 3, 2016 at 11:46 am
#6920
karltinsly
Participant
There is definitely something wrong with how your DW660 is mounted. Take a look at the picture of the tool mounted on thingiverse: http://www.thingiverse.com/thing:944952. The top mount should be covering the De of DeWalt. Here's another picture, this time of mine: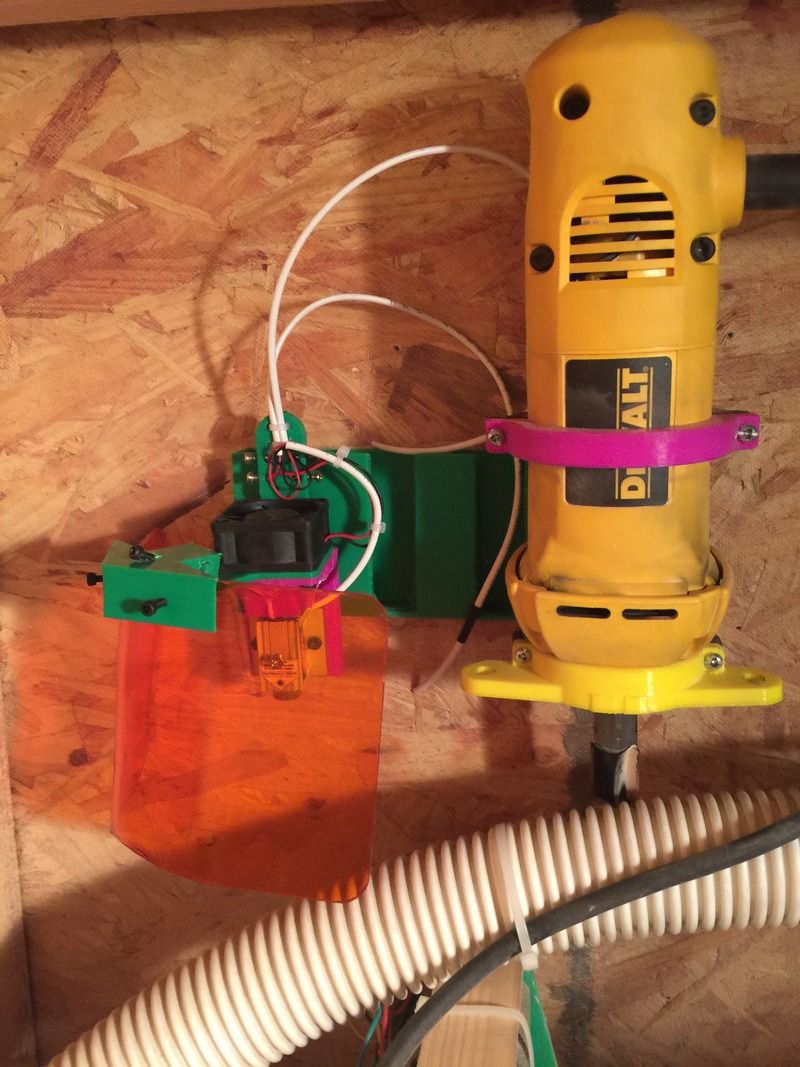 Yours is sitting much higher. I know you've done a bunch of swapping already, but I would say you should try making sure that both mounts are "underslung", with the clamp part lower than the screw holes.
If you decide to use PCFlyer's dust shoe with my adapter, you'll need to remove that toolless ring from the chuck. You can't really use it very well with the router mounted in the MPCNC anyway.
Have you checked to make sure a 1/4-20 carriage bolt will fit in your t-slots. I think I had to scale mine a little bit.